Add new comment
By Steve Rapella | Post Date: November 16th, 2018 | Categories: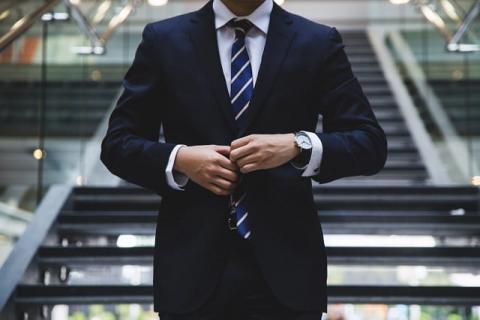 Finding meaningful employment is something we all strive for.
Unfortunately, there are some who do not find that in their current position.
If you are seeking a new career opportunity rather than just a job, you are not alone. Recent graduates and seasoned professionals can all find themselves in the same boat, looking for a fulfilling career.
Much of our lives are spent at our jobs, so how can you make sure yours is the right fit for you? It's a tough question without a simple answer. Luckily, you are in the right place to find some tips for landing the career you are looking for after graduation.
1.    Know What You Want to Do- It may sound simple, but many recent graduates struggle with the big picture. Often, we see career seekers thrust into the workforce without a true understanding of what they want to do in life. It is important to understand what you want to accomplish with your career. Find out what you like to do by completing a self-evaluation. Then go out into the workforce and do everything you can to make it happen.
 2.    Understand Your Salary Requirements- A lot of recent grads struggle in finding a job that adequately pays them. This is common; however, you can find yourself in an unsatisfying line of work if making your salary requirements is not feasible in that field. That is a problem. If you do not see the end goal within your reach, it will make your job much less fulfilling.
 3.    Set Your Work/Life Balance Needs- This is important for finding the career that best suits you. Understand how much time you need for the other aspects of life and then find a job that will allow you enough time away from the office.
 4.    Reach Out to The Place You Want to Work- So you've done your due diligence and found the career you want to pursue. The only problem is, the company isn't hiring for that position. Don't let that deter you. Contact the hiring manager at that company to express your interest. You may be surprised that the company may be able to hire you for a similar job or the ideal position in the future.
 5.    Grow Your Network- This is an important step for any new graduate to find a job. It's often who you know, rather than what you know that will land you the ideal position. Go to professional network building events and connect to folks who can get you into that ideal career.

If you follow these steps, you will, without a doubt, find the career path you are looking for. To connect with others in a similar situation. Join Peoplepedia, to find both those looking for job, as well as those hiring. Peoplepedia is for everyone. It is free, fun, and rewarding! And it will be awesome for people to see you and know about your passions and achievements when they google you! Put yourself out there! To join, find our website. Then, sign up. It's that easy.